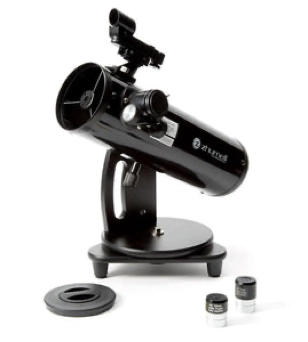 Book Discussion Kit
Start a book club with our Book Discussion Kits! These kits are designed for book clubs and other groups to read and discuss the same book. Each kit includes multiple copies of the book, based on availability. A kit is checked out to one group member who is responsible for all the materials. See what titles are available on our Book Discussion Kits list.
Use our online form or call the library at 574-825-5601 to reserve Book Discussion Kits up to three months in advance. Requests for a specific number of copies and formats will be filled based on availability, but not guaranteed. Kits are checked out for up to six weeks and may not be renewed. Up to two kits may be checked out at one time.
The kit must be returned in its entirety. For example, if ten copies are checked out, all ten copies must be returned at the same time. Please return kits by their return due date so they will be available for other book groups to enjoy.
Curiosity Collection
Patrons 18+ can borrow our Zhumell Z100 telescope for one week and explore the night skies.
Save time and fill out the Telescope Lending Guideline Agreement and Telescope Supplemental Waiver before you borrow the telescope.
Telescope Lending Policy and Form
Games & Puzzles
The MPL has tons of games and puzzles available for checkout!
Just to name a few– Tsuro : the game of the path , Sorry! : Parker Brothers slide pursuit game , Risk the game of strategic conquest , Taco vs. Burrito The card game and Catan trade, build, settle , as well as puzzles like Original 3D crystal puzzle : owl , Pisa : 500-piece puzzle , Venice: 1000 piece puzzle and Glow in the dark hidden images: 500 piece puzzle with more to come!
Passes
Ox Bow County Park – Visit Ox Bow County Park, located in Goshen, and enjoy hiking, fishing, archery, and more! The Park Pass can be checked out for one week and allows one vehicle to enter the park.
Wellfield Botanic Gardens – Enjoy the beauty of nature at Wellfield Botanic Gardens, located in Elkhart. The Gardens Pass allows two adults and four children entry and can be checked out for one week. Note: The Pass does not provide entry to the annual Holiday Lights events.
Potawatomi Zoo – Borrow the Zoo Pass and spend the day at one of Indiana's oldest zoos, located in South Bend. The Zoo Pass has a one-week checkout and provides admission for two adults and six children. This pass allows reciprocal privileges to other zoos and aquariums in the U.S. Be sure to check out the list!
Seed Library
You can check out seeds for free from the Norval Poyser Seed Library. We have a variety of fruit, vegetable, herb, and flower seeds. Take as many kinds of seeds as you like; just sign them out at the library's main desk. Once you've planted and harvested the plants, bring some seeds back to "check in" and share with others!
The Seed Library is named in honor of Norval Poyser, a Middlebury farmer who left a generous gift to the Library upon his passing in 2011.