Carousel Literary Festival: A Celebration of Fairytales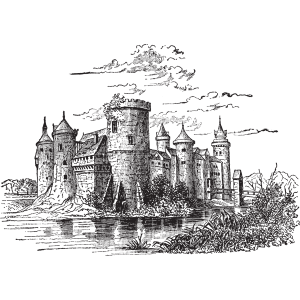 Join us August 4-5 for our annual Carousel Literary Festival, a partnership between the Middlebury Public Library, Middlebury Then & Now, and the Middlebury Parks Department. This year, Carousel will feature six programs for all ages, all on the theme of fairytales:
Friday, August 4
1 p.m.: The Frog Prince with Roz Puppets
Once upon a time in a far off land, there was a traveling frog who was in search of a life outside of the swamp. Where will his travels lead him? Join Roz Puppets to discover that sometimes happiness is just a hop away!
3 p.m.: Cosplay Contest for Teens
Fairytales have changed a lot over the years and we want to see your version of what a fairytale character would wear! Be it magical, mythical, or royal, show up for enchanted treats while we vote on best costume. Open to 7th grade and above.
7 p.m.: Making Merry in the Mead Hall
Join us for an evening of pairing stories with drinks! Sip on samples of non-alcoholic beverages while our guest storyteller regales us with ancient legends related in some way to your libations. Come dressed in medieval costume if you want!
Saturday, August 5
9:30 a.m. – 2 p.m.: Reading Invasion
In conjunction with Middlebury Then and Now, the Library is holding a Reading Invasion outside on the library lawn and East Park. A Reading Invasion is a group of people meeting during a set time, at a specific location, to read or listen to books in a communal setting. Bring whatever you're reading/listening to and a comfortable lawn chair or blanket to read and relax outdoors.
10 a.m.: Aesop's Fables with Bright Star Theater
Join the Brightstar traveling theater group for a production of Aesop's Fables! These fables from the legendary Greek storyteller, Aesop, have been delighting young and old alike for thousands of years, and they still have a message for us today. Perfect for younger audiences, these classic tales entertain but also share a strong message about treating others fairly and knowing right from wrong. Stories like "The Boy Who Cried Wolf," "The Tortoise and The Hare," and "The Lion and The Mouse" leave audiences with a message that is both timely, and timeless!
11 a.m.: Author Visit with Gail Carson Levine
Gail Carson Levine is a Newbery-award winning author of middle-grade and young adult books like Ella Enchanted, Fairest, and the Princess of Bamarre. Gail is visiting Middlebury to talk about her writing, and maybe even tell us a fairy tale or two!